Tempo di lettura:
2
minuti
In qualità di CTO dell'unicorno spagnolo Cabify che opera in America Latina, Spagna e Portogallo, Barrios Mendoza guida il team tecnologico dell'azienda in un settore pesantemente colpito dalla rivoluzione digitale. In precedenza, il nativo messicano ha co-fondato Yaxi, un'app messicana per la chiamata alle corse che è stata acquisita da Cabify, dopo di che è entrato a far parte di Cabify come CTO.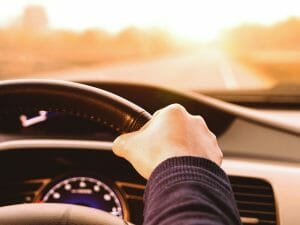 Our mission inspires us. As does the journey that lies ahead.
What moves us
Cabify, part of the Maxi Mobility holding company, connects private and business users with the forms of transport that best suit their needs. With the aim of making cities better places to live, we've created a sustainable business model guided by ethical principles to help us act responsibly. More than simply 'mobility as a service' (MaaS), we seek to offer a future full of new possibilities for the 40+ cities in which we operate, respecting both the environment and the people that live there.
Our journey
Founded in 2011 in Madrid, we spread to Latin America within a few months and we're currently present in Argentina, Chile, Colombia, Ecuador, Spain, Mexico, Peru and Uruguay. In 2018 we reaffirmed our commitment to diversity and equality by joining the UN Global Compact, the largest Corporate Social Responsibility project in the world. Today we have over 1,000 direct employees and we create self-employment opportunities for hundreds of thousands of driver partners, supporting local talent in all our markets