Tempo di lettura:
< 1
minuti
Gli ucraini Anna Polishchuk e Stas Matviyenko sono cofondatori di Allset, una piattaforma che consente ai commensali di preordinare e pagare in anticipo i pasti per risparmiare tempo. Allset, fornisce i suoi servizi in oltre 2.500 ristoranti in 12 città degli Stati Uniti e ha raccolto oltre $ 16 milioni di finanziamenti da VC tra cui Andreessen Horowitz e Greycroft.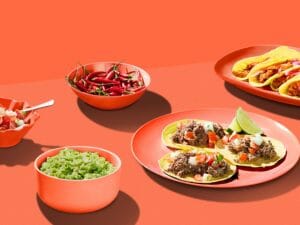 Our mission here at Allset is to make everyday life more efficient.
We want to remove friction from basic and routine things that we face every day with the help of advanced technology.
To achieve our mission, we started with one of the most essential and time-consuming parts of our lives — everyday dining out.
Allset is a marketplace connecting restaurants and local diners. It provides restaurants with online ordering and contactless dining solutions to serve their customers commission-free.
Customers use Allset to order ahead at nearby restaurants and coffee shops, to ensure everyday dining that is fast, easy, and healthy. Local diners support restaurants with commission-free orders for pickup, curbside, and dine-in.
For local companies, we have Allset for Teams to provide employees with company-paid meals at restaurants.
Fonte: https://www.forbes.com/30-under-30/2020/europe/technology/#7f0df486702d